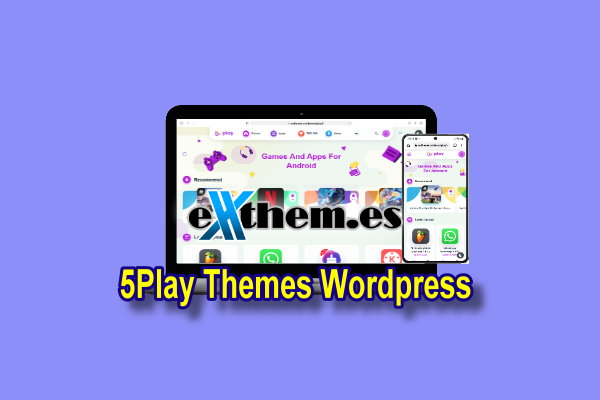 5play WordPress Best Apk Themes with License Key by Exthemes Dev
Rey.web.id – 5play WordPress theme is the best-selling theme marketed by Exthemes Dev.
There are many things you will get, if you use a Premium WordPress Theme, of course by using a premium WordPress theme, you can customize the theme according to your market needs, whether it's for your business or for personal branding.
Table Of Contents
About 5play Themes WordPress
5play Themes WordPress is one of the Premium Themes specifically for articles about Gaming Applications, created by Exthemes Dev.
If you want to create website about Game Applications, I suggest you use the 5play Themes from Exthemes Dev, because the 5play Themes is very good, the website speed is also very fast and light.
Featured is 5play Themes WordPress
What this the features of 5play Themes WordPress? Provides various cool and interesting features that will help you to create and manage website content in a way that is very easy to use. Let's look at the features.
Responsive & Mobile-Friendly.
RTL Mode.
Dark Mode.
Slider Post.
Automatic Table of Content.
Fast Loading.
Extract Information From Google Play Store and many more sources.
Automatic Generate Content or Adding Manual Post Content.
Page Download.
Featured Game or Apps Widget.
Most Popular Games & Apps Page.
Numbered Page Navigation.
Ready Widget Slot for your Banner Adsense.
Breadcrumbs.
Unlimited Colors.
SEO Software/Application schema added.
Download Timer Counts.
Videos How to Setting and Install Demo Contents 5play Themes
2 Demo 5play Themes
Conclusion
However, if you are interested in trying this 5play WordPress Themes, and dont try Download 5play Themes Nulled because to many virus if you still try use 5play Themes Nulled Version, you can visit Exthemes Dev site directly to get License Key 5play Themes WordPress.